ECA - A 10 Year Success Story
Established in January 1999, the European Compliance Academy (ECA) commemorates its 10 year anniversary in 2009. The development of the organisation is a true success story - since its inception, the ECA has been experiencing a steady increase in awareness and interest and was able to accomplish many goals. The number of international and national authorities, institutions and academic constitutions that the organisation cooperates with today shows its importance and status as the leading training and services provider in the area GMP and FDA compliance.
Third Biennial GMP Conference
The 10 year anniversary will also be celebrated at the GMP Conference, taking place in Heidelberg, Germany, on 23-24 June. Similar to the conferences established in the US, Asia and Europe, the University of Heidelberg and ECA initiated this conference with the goal to cover international GMP harmonisation efforts every other year.
After 2005 and 2007, this will be the third European GMP Conference, and it will again focus on providing and discussing updates on the latest GMP developments. In total five parallel sessions under the motto "Authority meets Industry - Industry meets Authority" will contribute to the discussion and show solution approaches. To learn more about the conference, please go to www.gmp-conference.org.
Membership - Steady Increase throughout 10 Years
From 1999 to today, the number of members in the European Compliance Academy rose from 569 to close to 4.000. Today, the organisation unites members from more than 60 countries worldwide.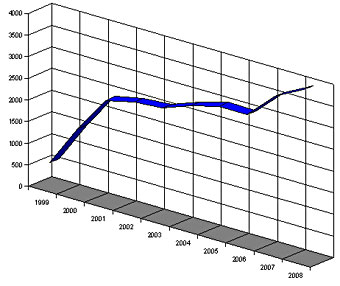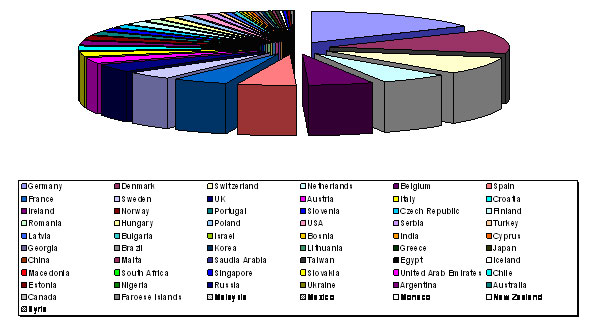 In the second year after initiation of the two membership opportunities individual and company membership, professionals also increasingly perceive these types of affiliation as very beneficial. More detailed information on these membership opportunities can be found here.
Members' Survey
In 2008, the ECA conducted a survey with the purpose to find out members' perception of the organisation and to better meet the needs and expectations of professionals in the biotech and pharmaceutical manufacturing industry. The results provided some good indications for how members really perceive the ECA and its information and advanced training services and where it is necessary to put an emphasis on. A number of actions were derived already - among others the establishment of new interest groups as well as an enhanced professional development programme for GMP professionals. In addition, the organisation also seeks a closer contact to regulatory agencies to provide feedback from its members.
Membership Growth also in ECA Interest Groups
The Rapid Microbiology Method (RMM) Group, established in 2006, today has nearly 200 members from Europe and abroad. In 2008, Dr Sven Deutschmann, Director of the Microbiology QC Department at Roche Diagnostics, was appointed as Chairman of this Working Group. Under his leadership the group plans on establishing an annual meeting similar to the European QP Association's QP Forum. In addition current activities are under development to provide a more practical help for its members in the enhanced member section. More information on this interest group is available here.
Today, the European Qualified Person Association already represents more than 1.000 QPs, and it still receives a lot of new membership applications. One of the success factors of the group is the fact, that it provides a strong common voice for the needs and concerns of QPs throughout Europe. Surveys among the members are used to give the regulatory agencies a clear picture of the current situation with regard to compliance issues and the success as well as the problems caused by new regulations. The Association has developed a Good Practice Guide which aims at supporting QPs in interpreting the legislation. The Guide also summarises the different legal situations in all member states. The harmonisation of these national requirements is a main objective of the European QP Association. Find out more about the European QP Association.
Publications
FDA Warning Letters Report 2008 Issued
Almost a traditional report already, the analysis of the FDA Warning Letters - the CD "FDA Navigator" with handbook - was issued just recently. It contains the most important GMP regulations, guidelines and interpretations by the US authority, warning letters on GMP deviations of the last three years, warning Letters Report with detailed analysis, an inspection checklist based on the cGMP Guide and a lot more. A comfortable search function allows to search all documents on the FDA Navigator CD by keywords. More information is provided on the website in the publications section.
New Release 11.0 of CD-ROM "GMP Guideline Manager"
Just as much a tradition and very unique and useful is the GMP Guideline Manager CD. Like in the years before, this version contains plenty of guidelines from all important authorities worldwide, comprising several thousand pages of regulations. It also holds the FDA Warning Letters from the past three fiscal years. Through a comfortable search function users can browse the complete CD content by key words and directly retrieve guidelines and regulations they are specifically interested in.
The free of charge CD-ROM is an exclusive service for ECA event attendees and members.
GMP Matrix
GMP tools like the GMP Matrix (Good Practice Guide) aim at establishing a relationship between the US-American cGMP rules for drug products and the EU/PICS GMP guide - facilitating a better overview and understanding of GMP requirements defined by various regulatory authorities. To make the matrix complete, it also includes DIN ISO 9001:2000 requirements. As the ISO basically defines specifications for a universal quality system across industries rather than concentrating on product and process quality, it is intended as an additional reference only, describing complementary requirements.
GMP Certification Programme
ECA currently offers the following qualification levels:
ECA Certified Validation Manager
ECA Certified Quality Assurance Manager - Pharmaceutical Production -
ECA Certified Quality Assurance Manager - API Production -
ECA Certified Quality Control Manager
ECA Certified Pharmaceutical Engineering Manager
ECA Certified Computer Validation Manager
ECA Certified Regulatory Affairs Manager
As in the previous years the ECA will further develop the programme to offer new certifications and keep the program concurrent.
Advisory Board Members
The ECA is based on voluntary work of its members and Advisory Board members. This will not change in 2009. The Advisory Board Members are:
Active pharmaceutical ingredients
Matt Moran, IPCMF, Ireland
Computer validation (incl. Part 11)
Dr W. Schumacher, F. Hoffmann-La Roche, Switzerland
GMP supervision

Rudolf Völler, Regierungspräsidium Darmstadt, Germany
John Taylor, MHRA, United Kingdom

Analytical quality control
Dr Ludwig Huber, Germany
Dr Bernd Renger, Vetter Pharma-Fertigung GmbH, Germany
Microbiological quality control
Colin Booth, Oxoid Ltd, United Kingdom
Quality Assurance
Richard Bonner, formerly with Eli Lilly, United Kingdom
Regulatory Affairs
Dr Boris Pimentel, DNP (DSM-Nutritional Products), Switzerland
FDA Compliance
Daniel Scheidegger, Genzyme Pharmaceuticals, Switzerland
Author:
Daniel Scheidegger
Chairman, European Compliance Academy (ECA)

+++Update:
The information in this article may be outdated. In order to find updated information on this subject (e.g. new developments, training courses) please enter a keyword into the search engine at the top of this page.

You may also use our GMP Guideline Database to search for the current Guidelines.

If you want to receive the latest information about major GMP developments on a regular basis you may want to register for our free GMP Newsletter.