Here you will find the conference documentation for any seminar you missed. So if you are looking for information about GMP topics such as validation, FDA, computers, quality assurance, you are in the right place.
For EURO 380,- plus VAT and postage you can order the seminar folder online!
Please note that we will deliver the folder after receiving your advance payment. If your company is located in an EU member state, please do indicate your VAT No.!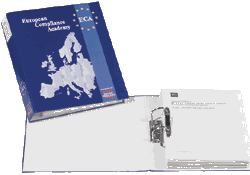 Enter the "Keyword" above and click "Search" (the "Search in" menu on the right has automatically been set to "Conference folders").
Tip: Start with generic terms, e.g. validation, FDA, computers, etc. and then in the second step you can look for detailed terms such as water system, HPLC, process validation, etc.
As a result of your search, all courses and conferences will be displayed that comprise presentations containíng the search term. If you click on any of the search results, you will directly get to the order link.