ECA Membership Development
In 2009 the ECA celebrated its 10th Anniversary. Throughout these 10 years the organisation showed a steady membership growth. End of 2009 it counted close to 3.400 members from 60 countries by participating in an ECA course or conference.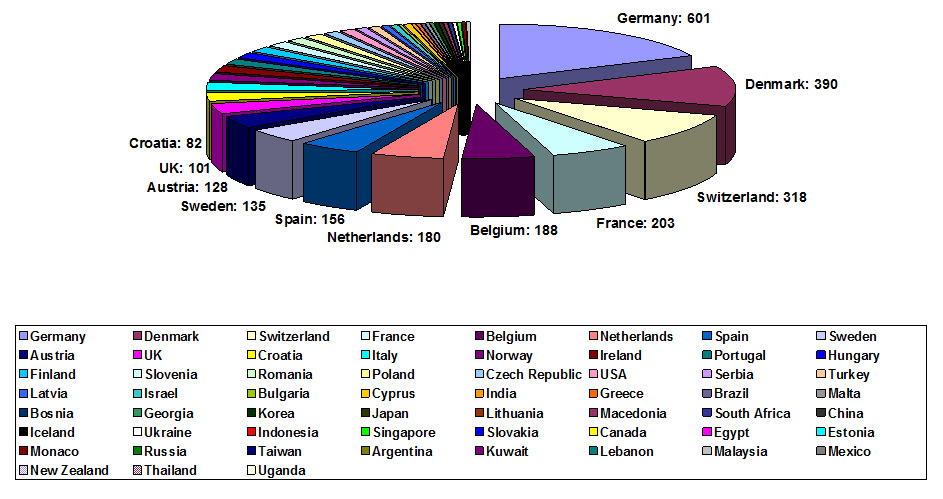 *Click on the picture to enlarge
In addition, the organisation counted close to 50 members via the one year individual membership and close to 10 company membership from companies throughout Europe and beyond.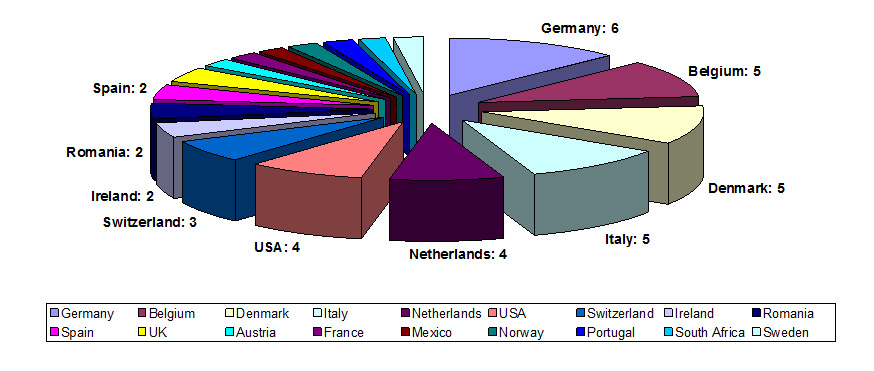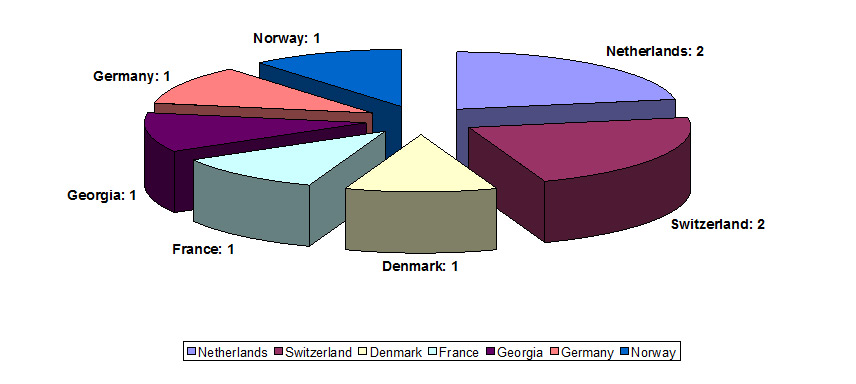 Constant interest in ECA's Interest Groups
The ECA's first interest group – the European Qualified Person Association – has been growing steadily since its foundation in 2006. In 2009 the number of members grew again by more than 20%. End of the year the Association looked at close to 1.200 full members and almost 90 associate members – representing nearly 40 countries worldwide.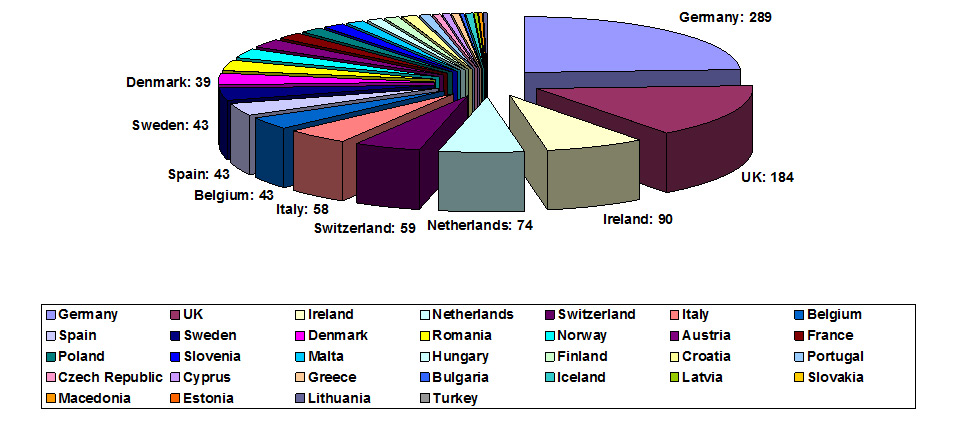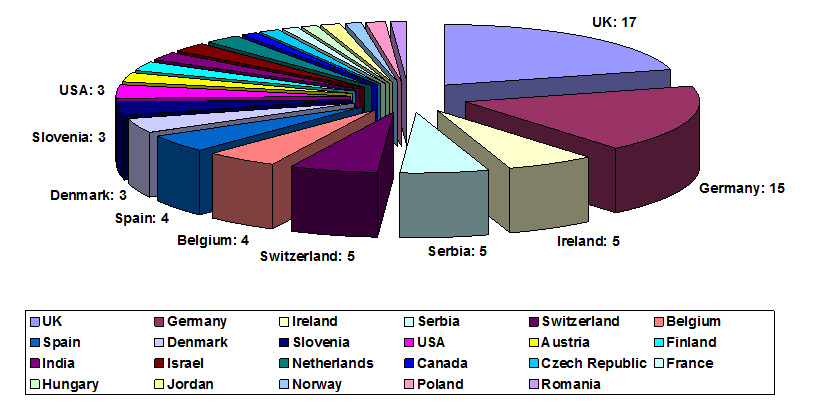 In 2008 the interest group was invited to the European Medicines Agency's (EMA) Inspectors Working Group Interested Parties Meeting for the first time and was re-invited in 2009, providing substantial input to joint industries responses to several issues like inconsistencies in GMP interpretation in the various Member States. This input was based on comprehensive feedback to various surveys conducted by the EQPA. The results of these surveys are a recognized source of information for authorities, industry and other organisations (EFPIA, EIPG…).

Initially started in 2008, the QP Association also worked on the next generation of its shared audits database "QPSHARE" which is supposed to be released in March 2010. With this database exclusively available for members QPs are able to instantly and easily identify suppliers and the number of other QPs interested in auditing these suppliers.

One of the first activities of the group was the development of the Good Practice Guide "Duties and Responsibilities for Qualified Persons in the EU". In 2009 this guide was revised and published as version 2.0.

Alike the QP Association the Rapid Microbiology Method (RMM) Group has been experiencing an increasing awareness. By end of 2009 the group counted 230 members from Europe and abroad.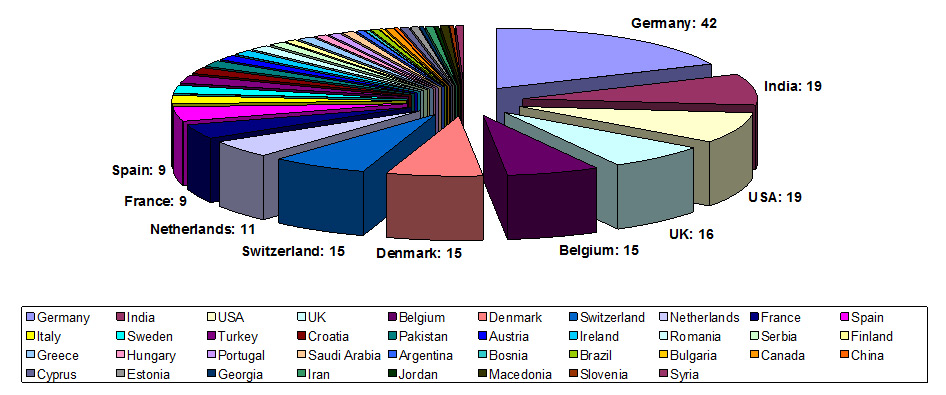 The first time RMM Conference conducted in December 2009 attracted more than 80 delegates. For 2010 it is planned to further raise awareness for the group, e.g. by developing a series of articles.

One of the group's goals is to support members by collecting data on available RMM systems on the market. In 2009 the group published the first database version in its members area on the ECA website. The database covers the search criteria microbial target group, the target analysis, the range of application, the analytical method as well as the detectable micro organisms and the development status. It also comprises costs for systems and per sample, a short description and a direct link to the supplier.

Publications
GMP Guideline Manager Version 11.0 with new web-based software
With the new release 11.0, the GMP Guideline Manager became a web-based solution. This means no additional software is needed to run the application. It is displayed simply by using a web browser. As a further advantage of the new release it is possible to use a search engine designed for web browsers. After starting the software, the table of contents is displayed, enabling users to simply call up any of the guidelines or to conduct a quick search for individual guidelines, for all guidelines referring to a particular topic or to start a full-text search. The GMP guidelines database contains the complete texts, which users can also print out.

The GMP Guideline Manager Software contains over 1,100 GMP guidelines, including FDA, EC and ICH and concentrates on those guidelines that refer either to GMP topics or have an influence on GMP (e.g. Notice to Applicants). In total more than 10,000 pages of documentation have been structured very clearly.

The software cannot be purchased, but is a free gift for ECA Members only.

ECA GMP Certification Programme
The organisation's Certification Programme is an acknowledged opportunity to advancing one's college and university education. It continues to enjoy an excellent reputation within Europe's pharmaceutical industry.

The following programmes are available:
ECA Certified Validation Manager
ECA Certified Quality Assurance Manager - Pharmaceutical Production
ECA Certified Quality Assurance Manager - API Production
ECA Certified Quality Control Manager
ECA Certified Pharmaceutical Engineering Manager
ECA Certified Computer Validation Manager
ECA Certified Regulatory Affairs Manager
Please see www.gmp-certification.org for further information.